"Vintage" Wheaties box featuring Dock Ellis
$350.00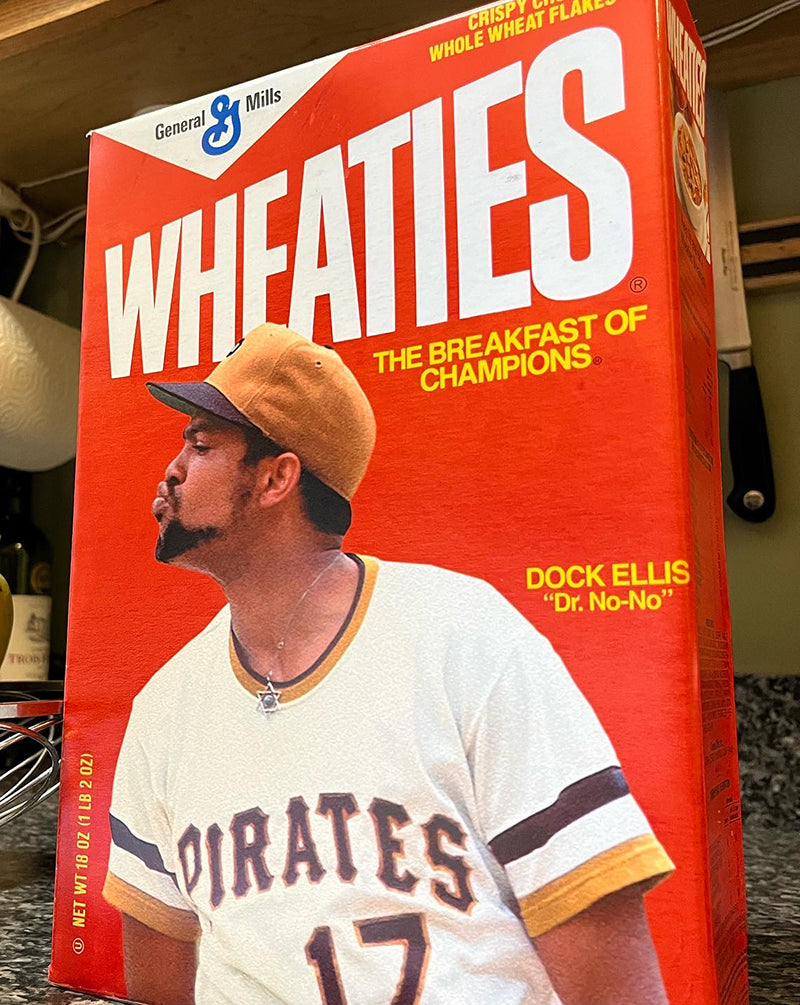 A "vintage" Wheaties cereal box c. 1980, featuring psychedelic baseball hero Dock Ellis, lauded (in another timeline) for his LSD-fueled heroics on the pitching mound. Box also features offer for free Dock Ellis "Just Say No-No" poster. Very, very special.
This 3-D artifact, aged to perfection, is a cohesive and chronologically accurate part of an alternate timeline, which split off from ours in 1955, thanks to timely (and legal) LSD therapy by none other than President Dwight D. Eisenhower himself. 

(In that timeline, Dock made it to the Hall of Fame, by the way.)
Box measures approximately 12" by 8" by 3", just like a regular old Wheaties box.

Price includes shipping in the USA. Can ship beyond for an extra charge.