Trad'r Sam's Tiki Bar of San Francisco, a limited-edition, singed print of a Great Good Place by John Tebeau
$150.00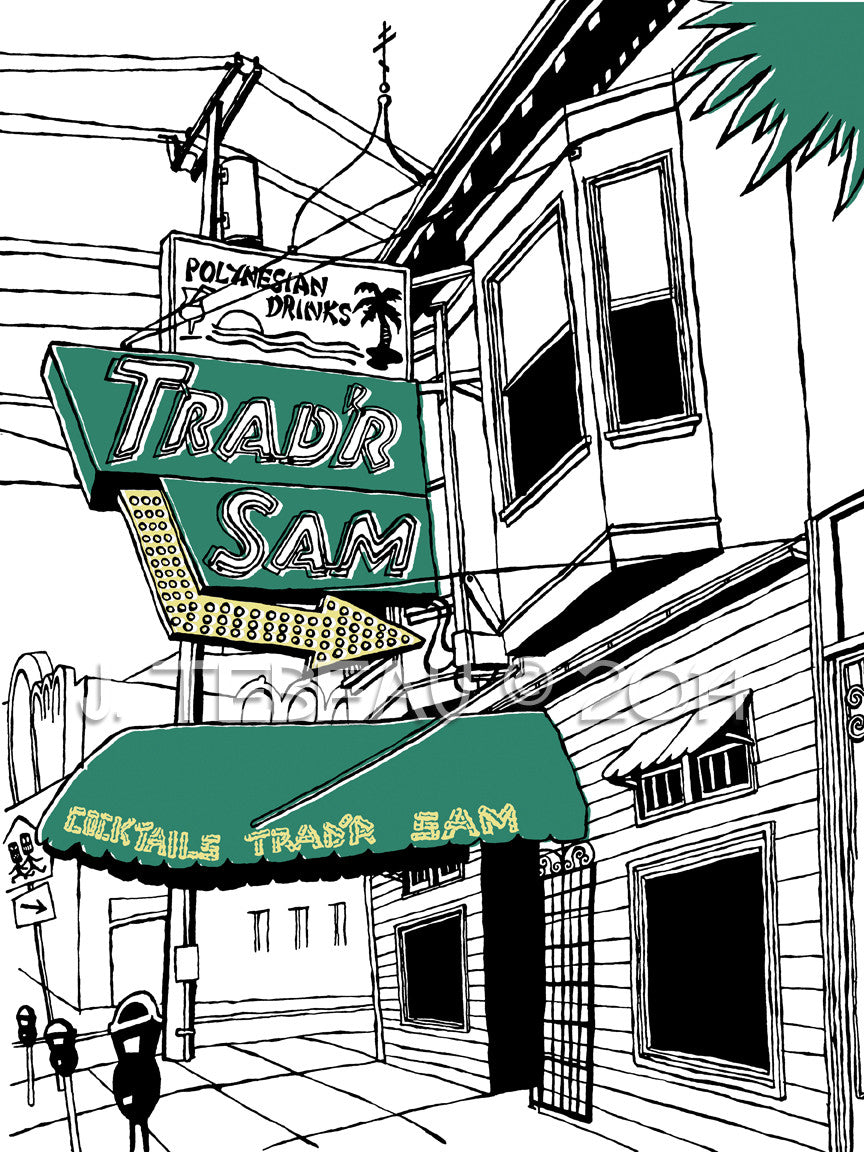 A signed, limited-edition fine art print of Trad'r Sam, the oldest extant tiki bar in San Francisco. Another in a series of Great Good Places by John Tebeau.
This cool giclée is printed in San Francisco on 16" by 20" heavyweight archival, acid-free paper, each one signed and numbered as part of a limited edition of 100. Perfect size for a standard frame.
(Also available in 8" by 10" and 9" by 12".)
Prints will ship in the U.S. free of charge.