Time Magazine with Timothy Leary 1963
$300.00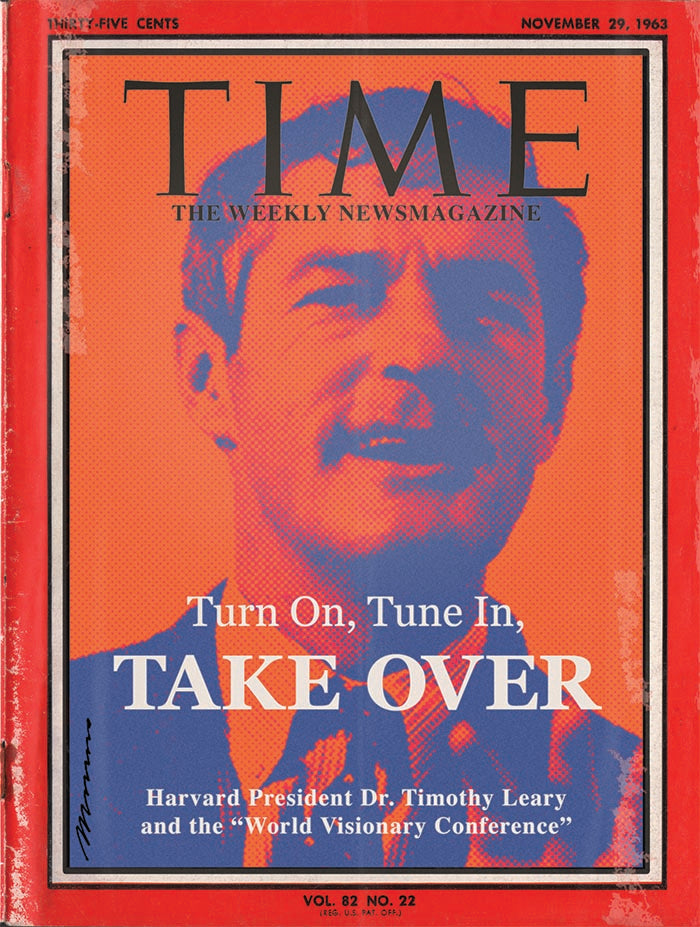 A "vintage" Time magazine, dated November 29, 1963.
Cover story: Harvard President Timothy Leary launches his first-annual "World Visionary Conference." Nothing of note happened in Dallas, Texas that week.

This 3-D artifact, aged to perfection, is a cohesive and chronologically accurate part of an alternate timeline which split off from ours in 1955, thanks to timely (and legal) LSD therapy by none other than President Dwight D. Eisenhower himself. 
Back of magazine features an ad for Paxton Cigarettes' new cannabis blend with the cheeky slogan "Half Wacky, Half Tobacky." AND an inter-racial couple. In 1963. Different timeline, like I said.

Item measures approximately 8.34" by 11" by .25" and comes unframed, so front and back may be seen.
Prices include shipping in the USA. Can ship beyond for an extra charge.