Time Magazine with President-Elect Ann Richards, Person of the Year, 2000
$300.00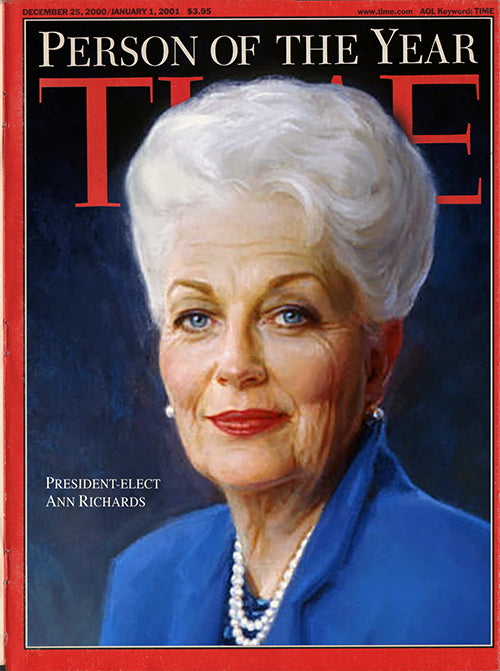 A "vintage" Time magazine, dated December 25, 2000.
Cover story: Person of the Year, President-Elect Ann Richards. There is no story whatsoever about George W. Bush, president and co-founder of Bush-Bin Laden Energy Alternatives (BBLEA).
This 3-D artifact, aged to perfection, is a cohesive and chronologically accurate part of an alternate timeline which split off from ours in 1955, thanks to timely (and legal) LSD therapy by none other than President Dwight D. Eisenhower himself. 
Item measures approximately 8." by 10.5" by .25" and comes unframed.
Prices include shipping in the USA. Can ship beyond for an extra charge.