"The Mushroom Man" Original Broadway Cast Vinyl LP
$500.00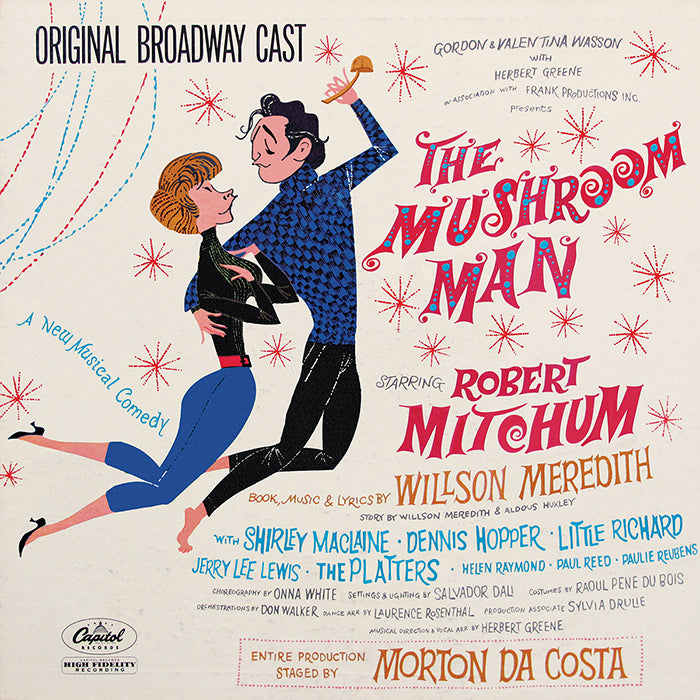 A "vintage" Capitol vinyl LP from the late 1950s with the original Broadway cast from The Mushroom Man starring Robert Mitchum and Shirley MacLaine.
Other players include Dennis Hopper, Little Richard, Jerry Lee Lewis, and in his first role, a young Floridian named Paulie Reubens as MacLaine's wisecracking little brother.
This 3-D artifact, aged to perfection, is a cohesive and chronologically accurate part of an alternate timeline which split off from ours in 1955, thanks to timely (and legal) LSD therapy by none other than President Dwight D. Eisenhower himself. 

LP measures approximately 12.25" by 12.25" and comes in a thin black frame.

Prices include shipping in the USA. Can ship beyond for an extra charge.