The Country Club of New Orleans: Signed, limited-edition print of a Great Good Place by John Tebeau
$150.00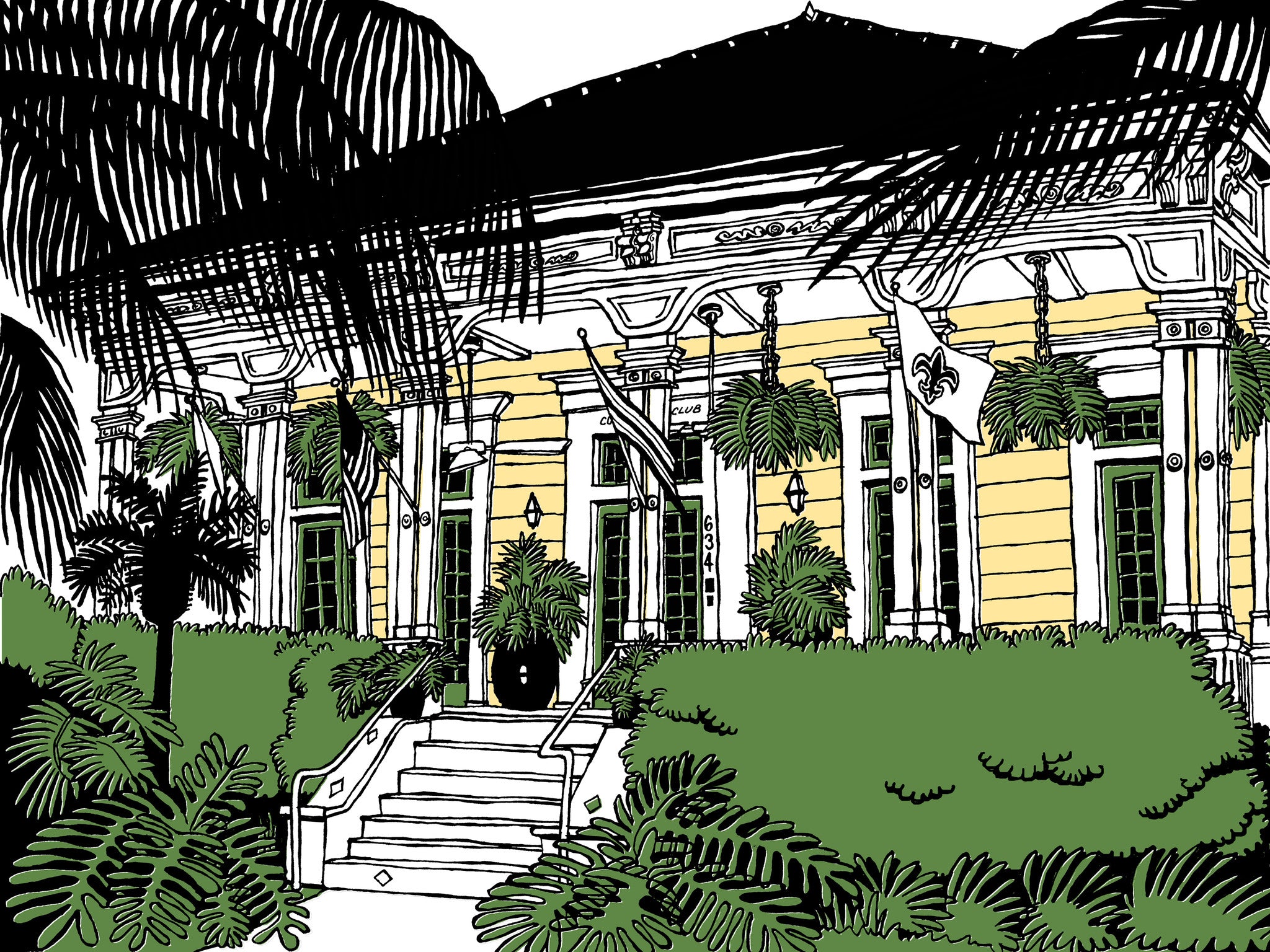 One of the Great Good Places of New Orleans, the Country Club, an oasis in the Bywater.
Drawn and designed by John Tebeau, this beautiful giclée is printed on 16" by 20" OR 12" by 16"  heavyweight archival, acid-free paper, the larger ones signed and numbered as part of a limited edition of 100. Both are perfect sizes for a standard frame.
Prints will ship in the U.S. free of charge.