Sports Illustrated with Mickey Mantle 1976
$300.00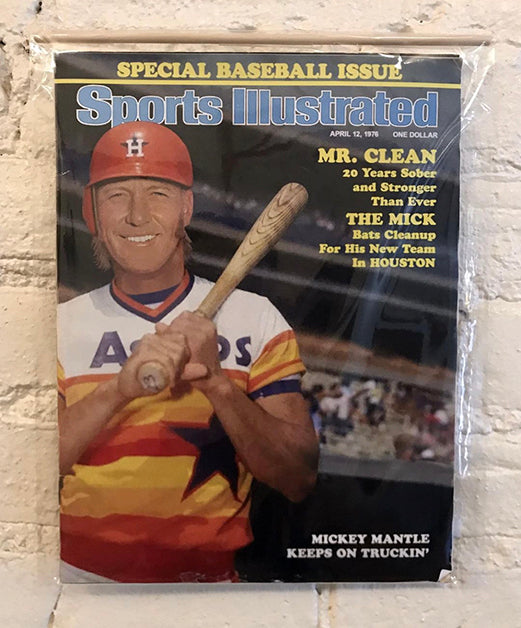 A "vintage" Sports Illustrated magazine, dated April 12, 1976.
Cover story: A clean and sober Mickey Mantle, still going strong, now plays for the Houston Astros.

This 3-D artifact, aged to perfection, is a cohesive and chronologically accurate part of an alternate timeline which split off from ours in 1955, thanks to timely (and legal) LSD therapy by none other than President Dwight D. Eisenhower himself. 
Back of magazine features an ad for Benson & Hedges' cannabis blend with a new Surgeon General's warning to boot. Different timeline, like I said.

Item measures approximately 8.34" by 11" by .25" and comes unframed, so front and back may be seen.
Prices include shipping in the USA. Can ship beyond for an extra charge.