Pigeons in New York, signed print of a painting by John Tebeau
$29.00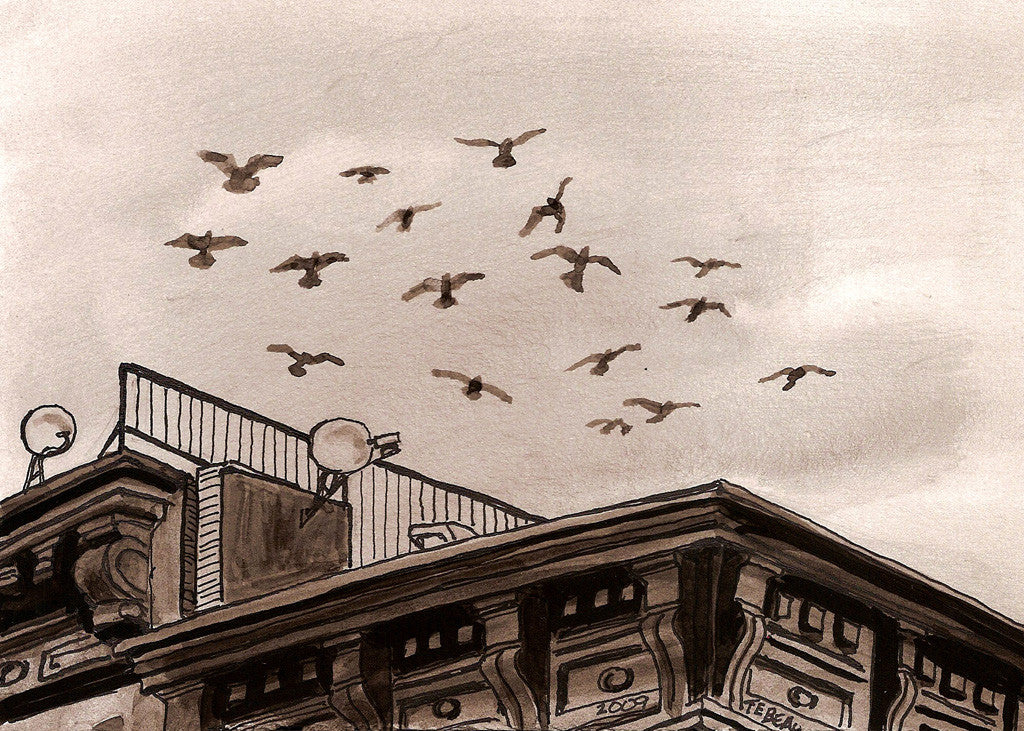 One cool, cloudy day in December of aught-nine I was walking through the East Village in New York City, on Avenue A. I looked to the right and spotted a flock of pigeons sitting on top of one of those classic New Yorky tenement buildings. Just as I was taking their picture, they took off, like they were in some all-fired hurry. The mood and the picture lent itself well to black and white.

This image is from an original painting I did for a series called "30 Birds in 30 Days" in December of 2009. The piece sold an hour after I posted it, and I've had requests for prints ever since. So here ya go!

Size: 8.5" by 11" card stock paper with a ~4.5" by 7" image. Perfect for matting or popping right into a standard size frame.

Ships (free in the US), and professionally packaged, via US Mail.

Please contact me if you're interested in a commission. A bird (or anything else) of your very own! Art is a gift that we give ourselves. In return, it gives to us, silently, constantly, every day, whether we are aware of it or not. It engages the spirit, the subconscious and the imagination, reminding us of our potential to feel, imagine and create. Art is a good investment that pays quiet dividends every day of the year.