Pete's Tavern of New York, Original Art (ink on paper)
$850.00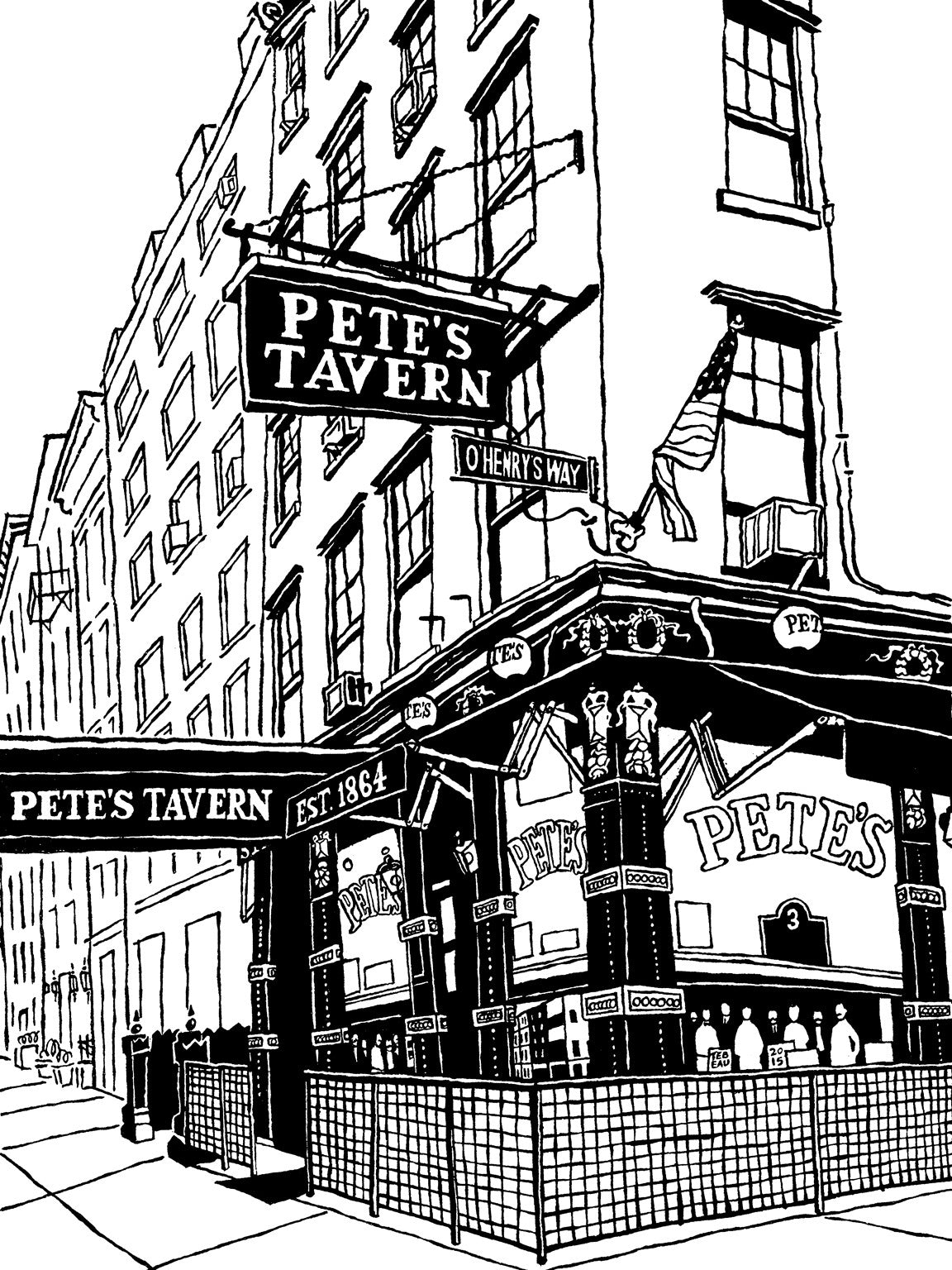 Purchase original art: my original drawing of Pete's Tavern of New York, one of the oldest bars in town, anchoring the Gramercy Park neighborhood since 1864.
This gorgeous b/w piece celebrates one of the Great Good Places of NYC, and it's standard-sized (a 16" by 12" image on 14" by 18" paper) and ready to frame. 
Drawn with India ink on heavy 140-lb cold press Fabriano paper.
Ships free in the US in a sturdy flat mailer.
The piece is a beauty, and there's only one, so whoever buys it corners the whole damn market.