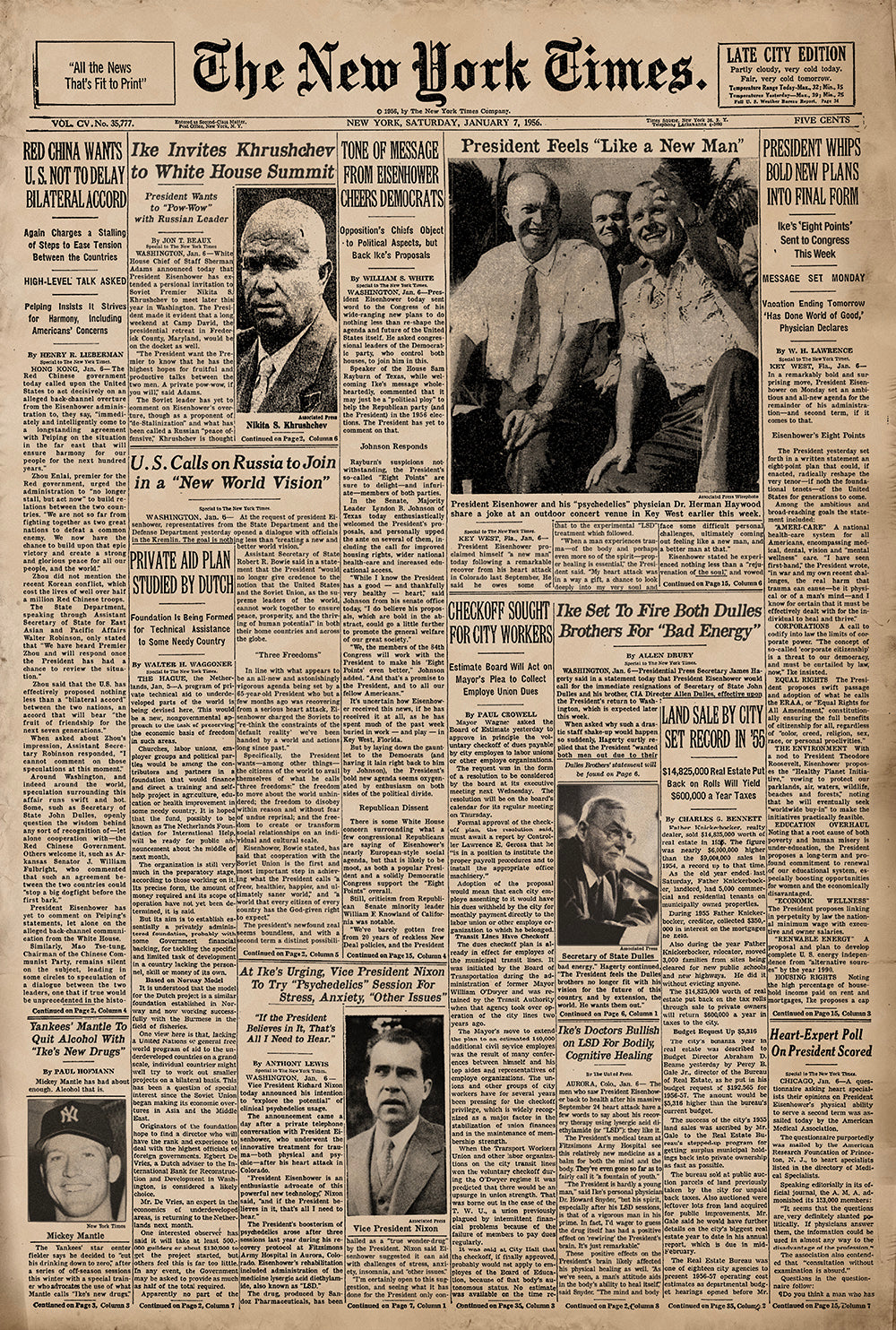 A "vintage" front page of the New York Times dated January 7, 1956.
Headlines include stories about President Eisenhower's LSD therapy following his heart attack that autumn, and the initiatives he developed for the nation and the world since.
This artifact kicks off and explains the tenor of the new timeline, which split off from ours at about this time, after Ike's revelatory therapy. 
Other stories concern Yankees' star Micky Mantle and his decision to quit drinking, Vice President Richard Nixon's consideration of psychedelic therapy, and Ike's decision to fire both the Dulles brothers for "bad energy."
Item measures approximately 15.5" by 23" and is available framed and unframed.
Prices include shipping in the USA. Can ship beyond for an extra charge.