Montero's Bar of Brooklyn: Framed Original Art (pen and ink on paper)
$750.00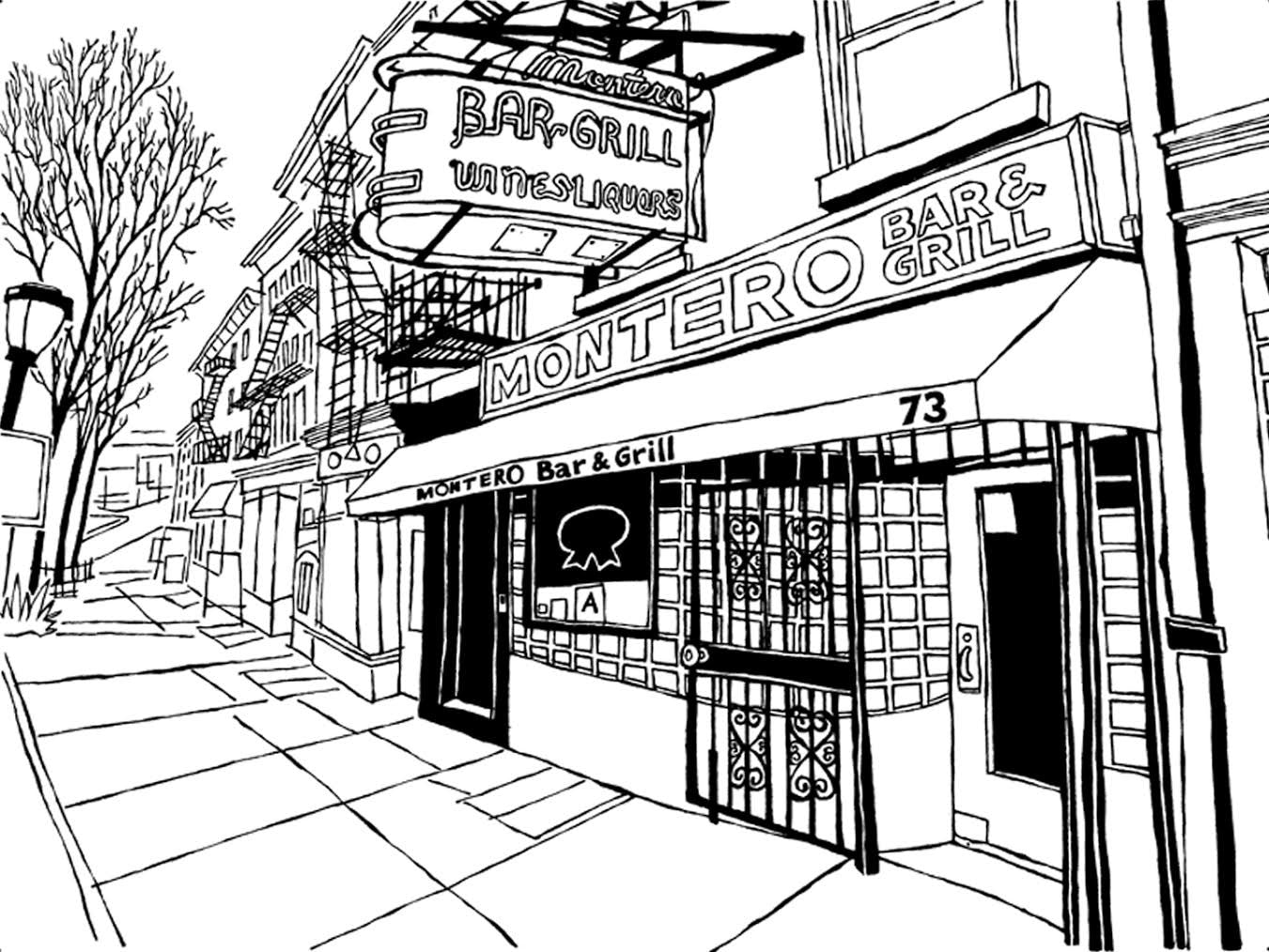 An original, one of a kind drawing of Montero's Bar & Grill, one of the Great Good Places of Brooklyn, New York.
Size is 12" by 16", drawn in pen and brush with black India ink on 14" by 18" 300-pound cold-press Fabriano art paper.
Montero's is a waterfront classic, going back to the days when the docks down the street were banging out commerce 24/7. It was a rough joint where dockworkers, sailors and pensioners all cashed their checks right there, conveniently spending half of it without moving a foot. Like much of Brooklyn, it might not be around forever, so get it while it lasts.
Framed in a brawny, satin black 3" wide wooden frame.
Will ship for free via first class US Mail or UPS. Pickup or hand delivery available in New York City.