Molly's at the Market of New Orleans: Signed, limited-edition print of a Great Good Place by John Tebeau
$150.00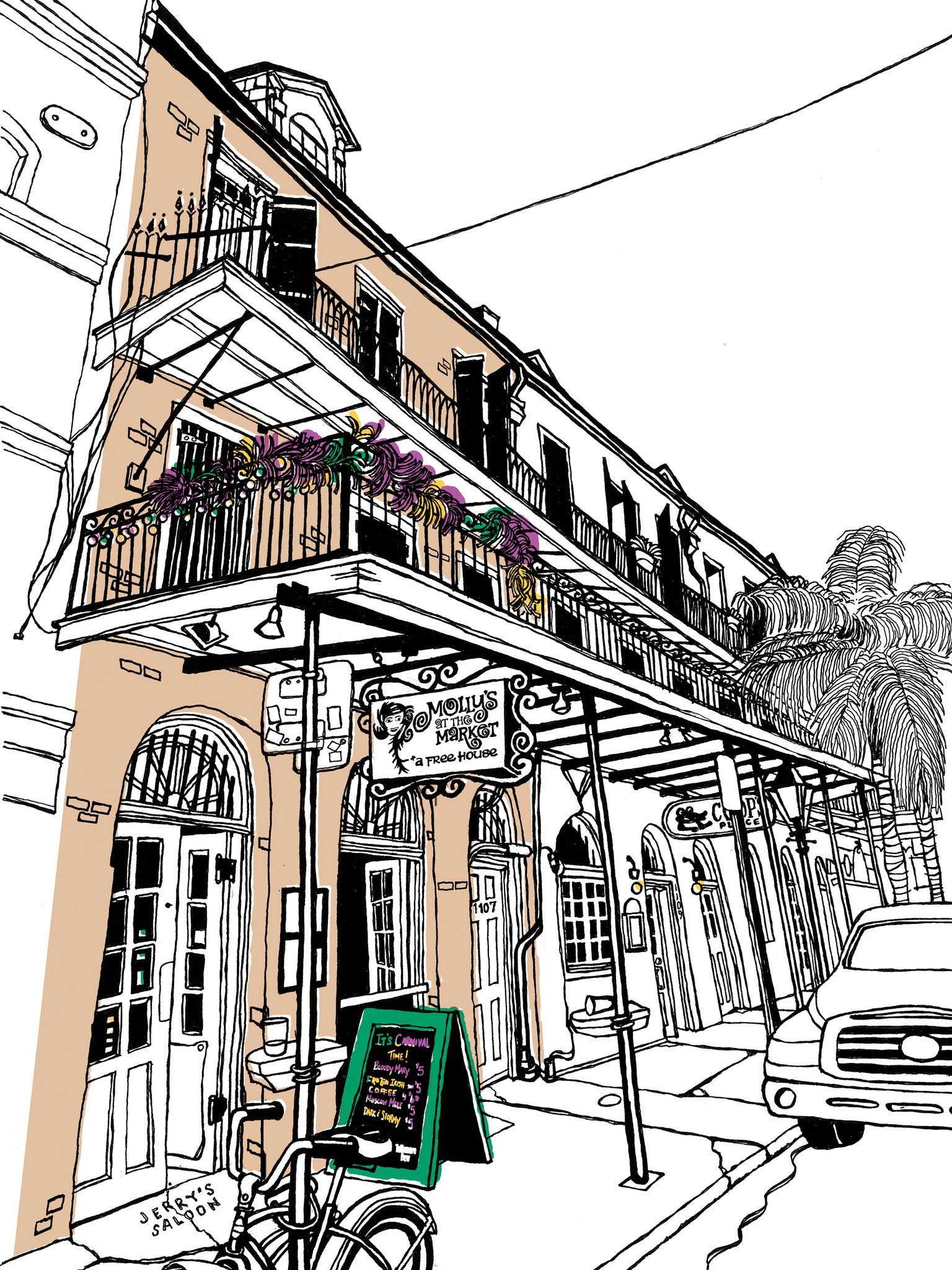 One of the Great Good Places of New Orleans, Molly's at the Market in the French Quarter is rare; a favorite of locals and tourists alike. An old journalists' hangout founded by the legendary Jim Monaghan with a killer jukebox and frozen Irish coffee? What's not to love?
Drawn and designed by John Tebeau, this beautiful giclée is printed on 16" by 20" heavyweight archival, acid-free paper, each one signed and numbered as part of a limited edition of 100. Perfect size for a standard frame.
Prints will ship in the U.S. free of charge.
A framed version is also available, in a thin black metal frame, for pickup in NYC only.