Lafitte's Blacksmith Shop of New Orleans, original art in pen and ink
$500.00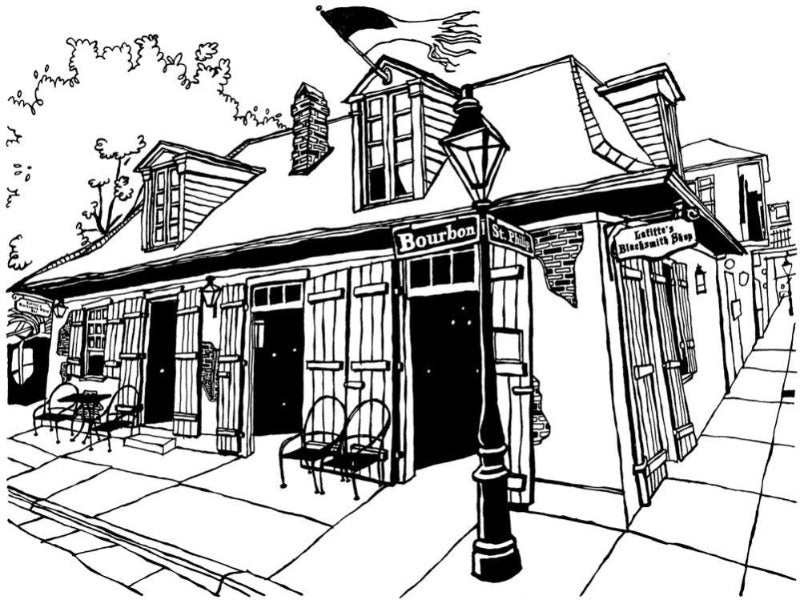 One of the Great Good Places of New Orleans, Lafitte's Blacksmith Shop on Bourbon Street has been around (as a structure, anyway) since the 1720's or so. It's at the quiet(ish) end of Bourbon, a fine place to kick it in a chair outside, facing the street, watching the clouds blow overhead as day turns to night and–if you're lucky–the stars come out.
This is an original drawing of Lafitte's in pen and ink on art paper. 
Size: 14" by 11".
Ships free in the US in a sturdy flat mailer.