Hank's Saloon of Brooklyn: Signed Art Print of a Great Good Place of New York
$150.00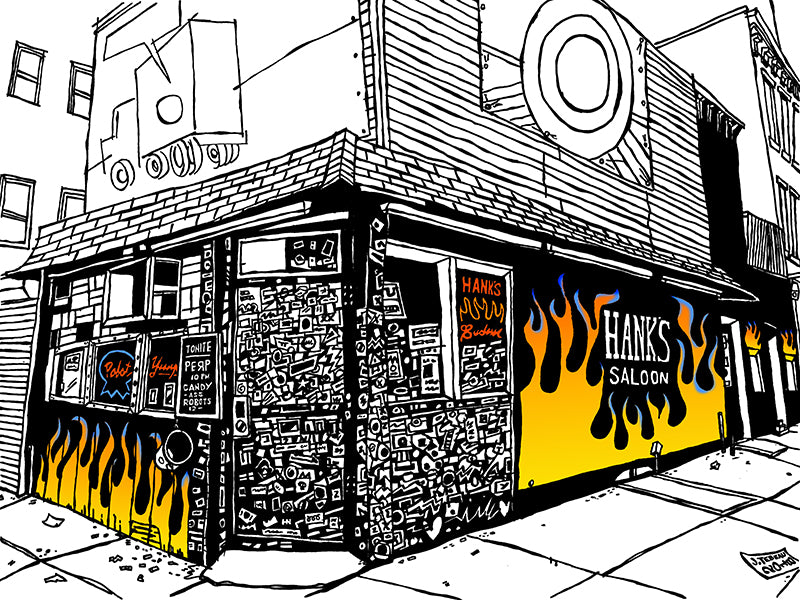 Hank's Saloon, the famous flame-walled stalwart dive at the corner of Third and Atlantic in Brooklyn. It was there seemingly forever, and it showed. It was all beat-up and comfy in a good way, like your favorite bar stool or an old pair of leather biker chaps, I suppose.
I drew it as a commission in anticipation of its December 2018 closing. A longtime regular was giving prints to some of his friends, keeping the ink drawing for himself. People loved Hank's, no doubt about it. Esquire magazine named it one of the "best bars in America," no less.
And these are prints of that drawing with some spicy color highlights. They're available as limited-edition prints, 16" by 20", signed & numbered, and perfect for a standard-size frame. (The image itself is 12 by 16-inches, so you have a nice two-inch border around the drawing itself.)
Also available are 8" by 10" prints, also perfect for a standard frame.
If you're in the US, these prints ship for free.