Freak Flag! Mixed-media collage and acrylic original art on masonite board (with hand-made frame) celebrating both Jasper Johns AND the Fabulous Furry Freak Brothers.
$650.00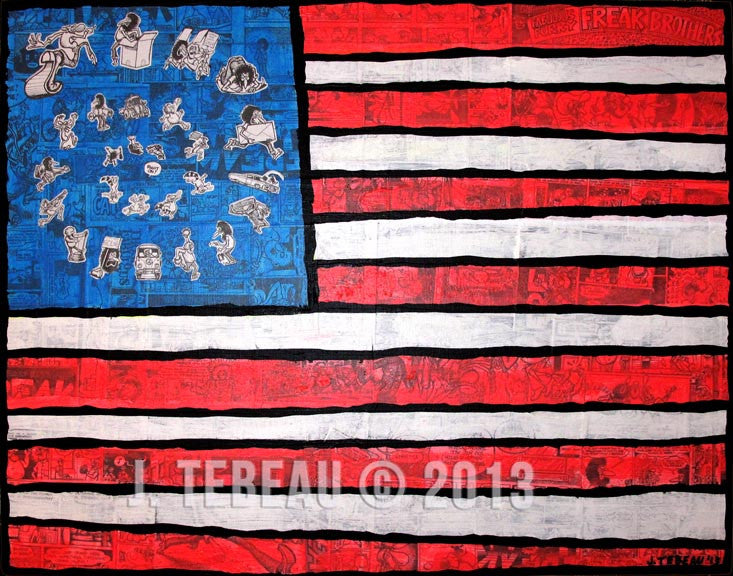 A gorgeous 16" by 20" painting celebrating your freak flag. Fly it, buddy. Fly it.
A collage of scenes from Gilbert Shelton's Fabulous Furry Freak Brothers comix are painted over with fluorescent acrylic paints as a nod to Jasper Johns's famous flag paintings of the 1950s. The whole shebang is framed in a varnished natural wood floater frame, made by the artist John Tebeau.
Original art will ship in the US free of charge, via USPS mail or UPS. Whichever is still in business.