Empire State Building art print signed by artist John Tebeau
$39.00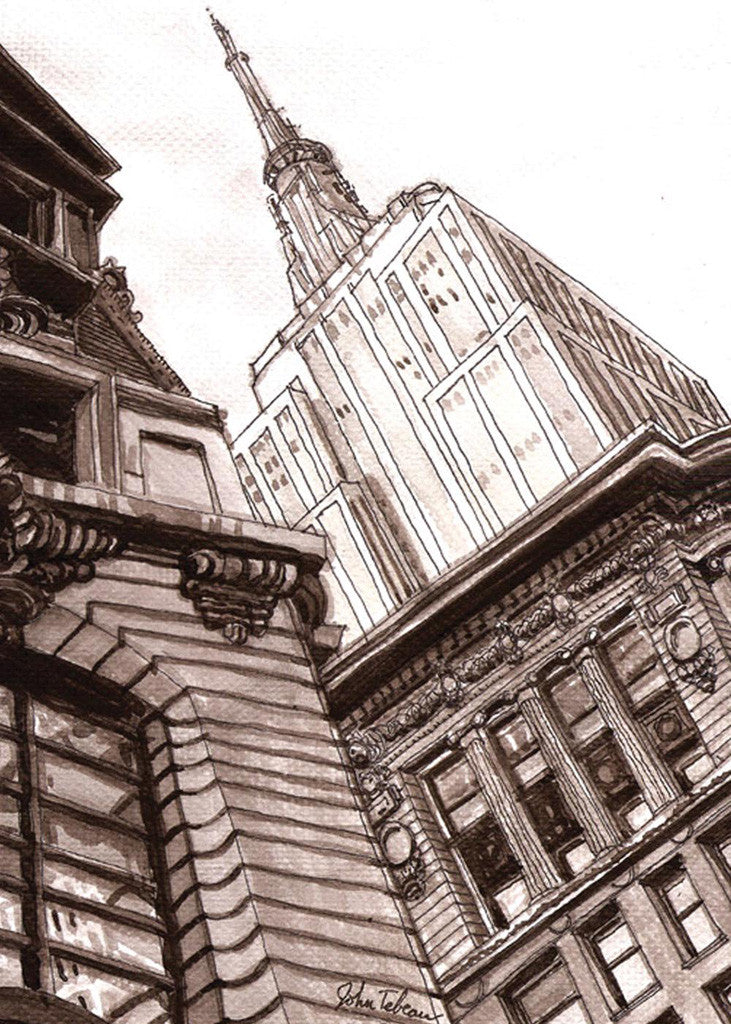 This is a lovely interpretation of a classic New York landmark by New York artist John Tebeau.

I love this building. I love the lines, the boldness, the simplicity. Also King Kong. I snapped several photos of the ESB, and settled upon one as a model for an ink-wash painting. The angle is dramatic, as is the contrast of the Victorian-era buildings in front, with the Deco-style ESB surging behind. "Look out old old-timers! Progress on the MARCH!"

Printed on heavyweight card stock in classic black & white, to evoke an urban mood.

Two sizes: 8" by 10" and 9" by 12", signed and perfect for matting or popping right into a standard size frame.

Ships quickly via US Mail, carefully and professionally packaged. (ships free in the US)

Please contact me if you're interested in a commission. A building (or anything else) of your very own! Art is a gift that we give to ourselves. In return, it gives to us, silently, constantly, every day, whether we are aware of it or not. It engages the spirit, the subconscious and the imagination, reminding us of our potential to feel, imagine and create. Art is a solid investment that pays quiet dividends every day of the year.