Cronin and Phelan's Bar of Queens: Original Art (pen & ink on paper)
$450.00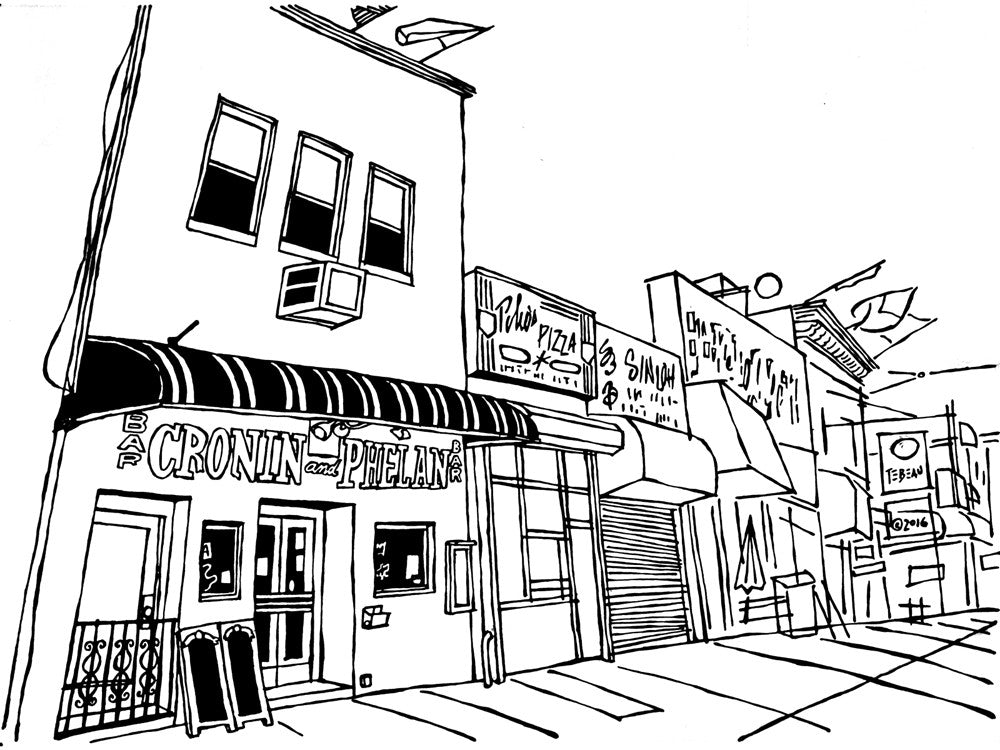 An original, one of a kind drawing of the Cronin & Phelan's, one of the Great Good Places of New York.
Size is 7.5" by 10" (on 8.5" x 11" acid free art paper), drawn in pen and black India ink.
Cronin & Phelan's. It's a bar. A good bar. An old bar. An Irish pub, the kind you find in Queens, with cold beer and hot corned beef, and history stretching back to when FDR was in kneepants. It's a Great Good Place of New York, and the original art can be yours.
Will ship for free via first class US Mail, in a flat, sturdy package.