Caffé Trieste of San Francisco, Original Art (ink on paper)
$550.00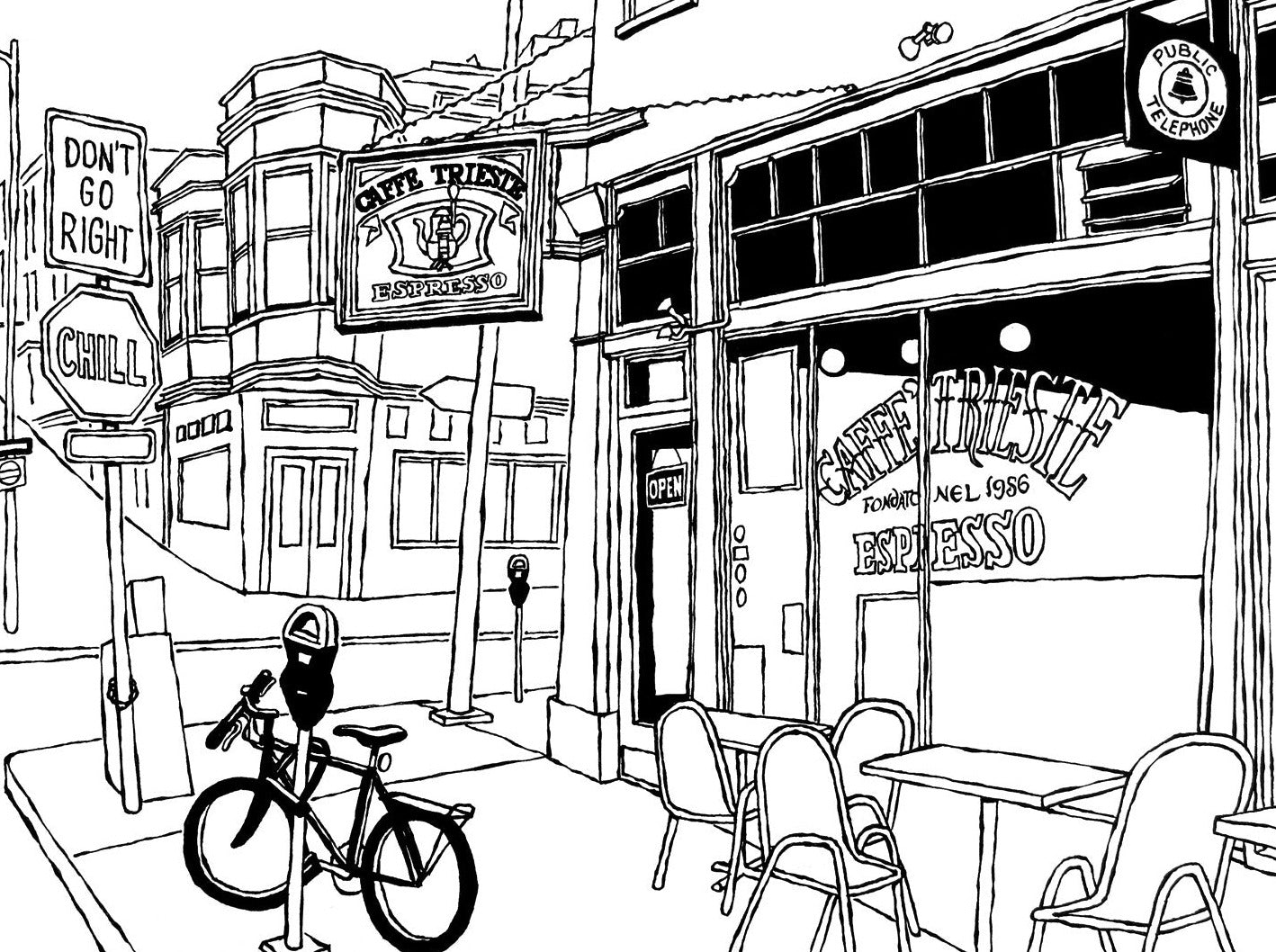 Buy yourself an original drawing of Caffé Trieste one of the great places of San Francisco.
This gorgeous b/w piece celebrates a truly Great Good Place of San Francisco, and it's standard-sized (a 12" by 16" image on 14" by 18" paper), ready to frame. 
Drawn with India ink on heavy 140-lb cold press Fabriano paper.
First time I went here was 1994, when against better judgement I followed the advice of a guide book and knocked back a quad shot of espresso. A freaking QUAD SHOT. What was I thinking? Laid awake till 4 a.m. counting ceiling cracks and hallucinating. Oh well. Had a lot of great memories there at Trieste in my two years living in SF.
The piece is a beauty, and there's only one, so once it's gone, it's gone.