Barbes of Brooklyn: Original Art (ink on paper)
$500.00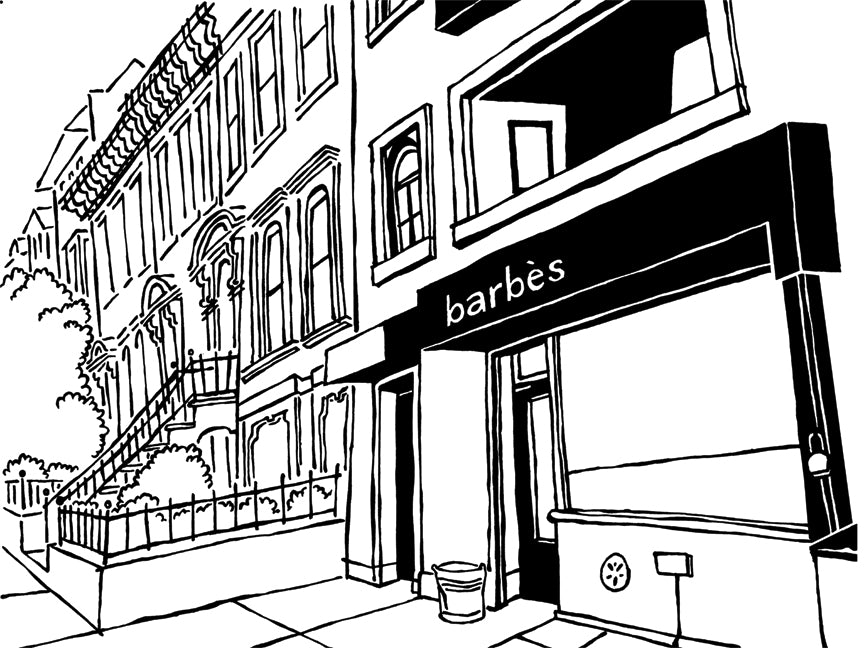 An original, one of a kind drawing of Barbès of South Slope Brooklyn, one of the Great Good Places of New York.
This art is featured in the book Bars, Taverns, and Dives New Yorkers Love by John Tebeau, published by Rizzoli in March, 2018.
Size is 8" by 10", drawn in pen and brush with black India ink on 300-pound Fabriano art paper.
Barbès is a place with heart, and that heart is in the tiny back room where some very big music happens. It's a listening room, and when you're in there, you give the musicians your attention, whether it's one guy playing gypsy jazz guitar, or a nine-piece Slavik brass band blowing the roof off. Whoever's playing that night—and somebody's always playing—you're going to have a good time at Barbès.
Will ship for free via first class US Mail, in a flat, sturdy mailer.