Trad'r Sam Tiki Bar of San Francisco, Original Art (ink on paper)
$650.00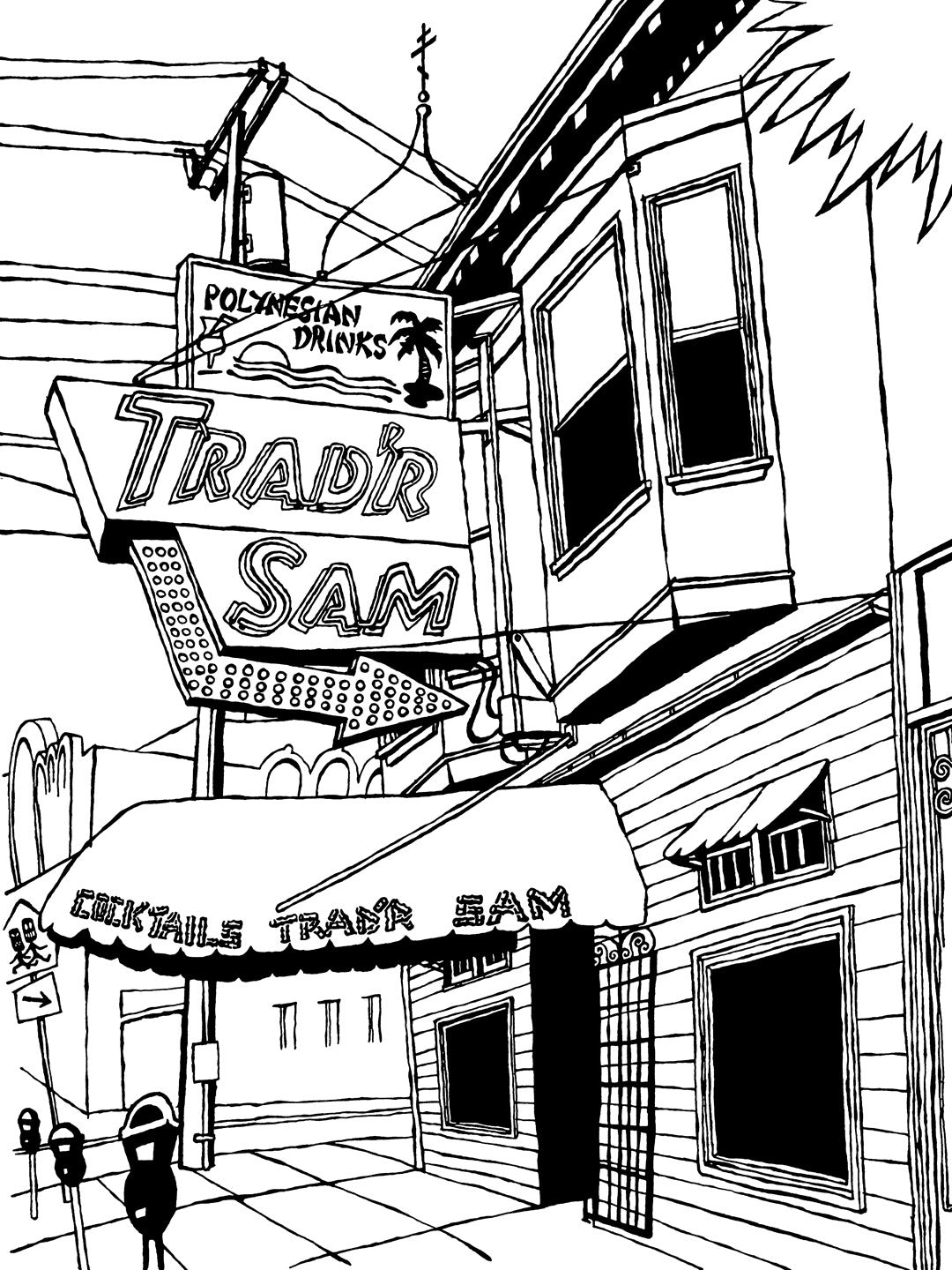 Buy my original drawing of Trad'r Sam's, one of the first (if not THE first) tiki bars of San Francisco.
This gorgeous b/w piece celebrates one of the Great Good Places of San Francisco, and it's standard-sized (a 16" by 12" image on 14" by 18" paper) and ready to frame. 
Drawn with India ink on heavy 140-lb cold press Fabriano paper.
First time I went to Trad'r Sam I left seeing double. I blame the Zombies. Always with the Zombies.
The piece is a beauty, and there's only one, so whoever buys it corners the whole damn market.