Café Vesuvio of San Francisco, Original Art (ink on paper)
$850.00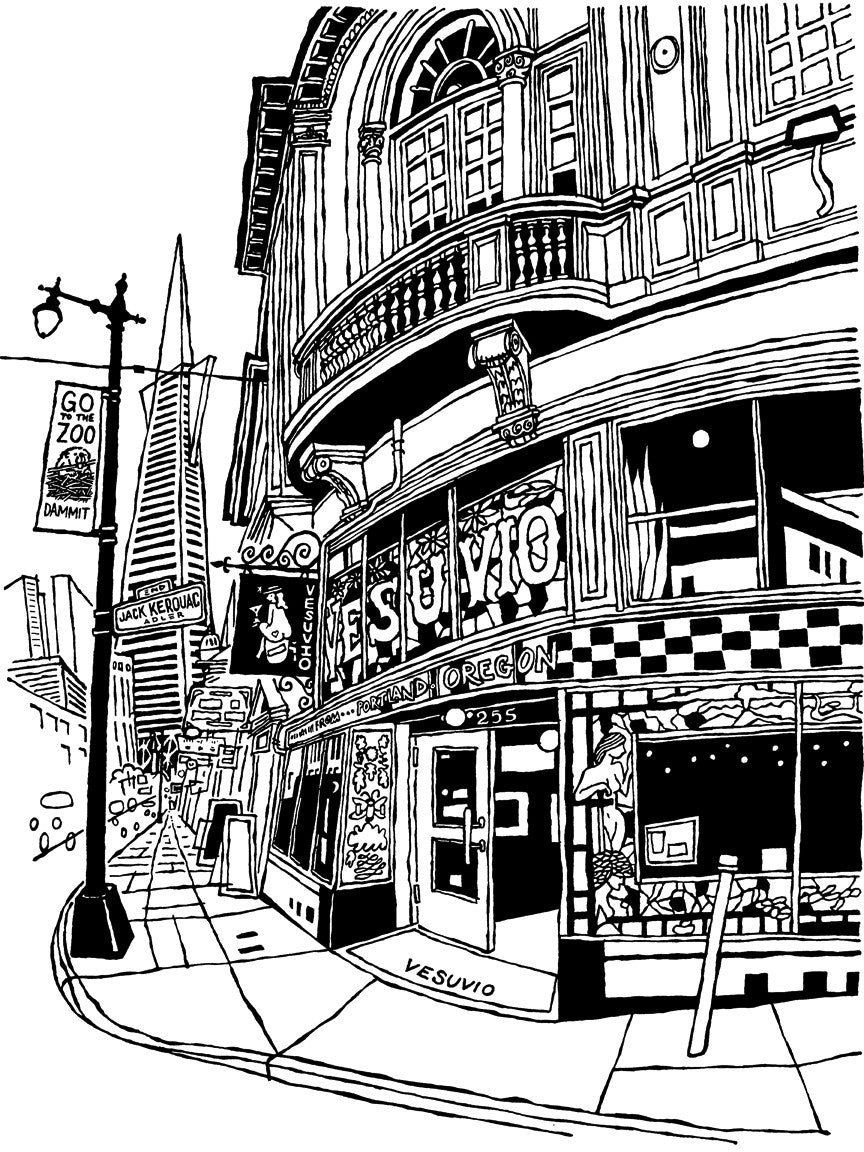 Buy my original drawing of Vesuvio Café, one of the famous bars of San Francisco.
This gorgeous b/w piece celebrates a truly Great Good Place of San Francisco, and it's standard-sized (a 16" by 12" image on 18" by 14" paper) and ready to frame. 
Drawn with India ink on heavy 140-lb cold press Fabriano paper.
First time I went to Vesuvio was 1992, when I trucked out from Chicago to California with my friend H in a silver convertible Something-Or-Other lent to us by our friend who'd just busted her foot.
Anyway, we landed in SF, stumbled upon Vesuvio with our Portland friend Cat, and had one hell of a fine time being entertained by a local fellow in a Hawaiian shirt, tripping joyfully — and plenty vocally — on acid. And there was beer. Cool, refreshing beer. And martinis. And Atomic Fire Balls, for some reason.
The piece is a beauty, and there's only one, so when it's gone it's gone!