Parasol's bar of New Orleans: Signed, limited-edition print of a Great Good Place by John Tebeau
$150.00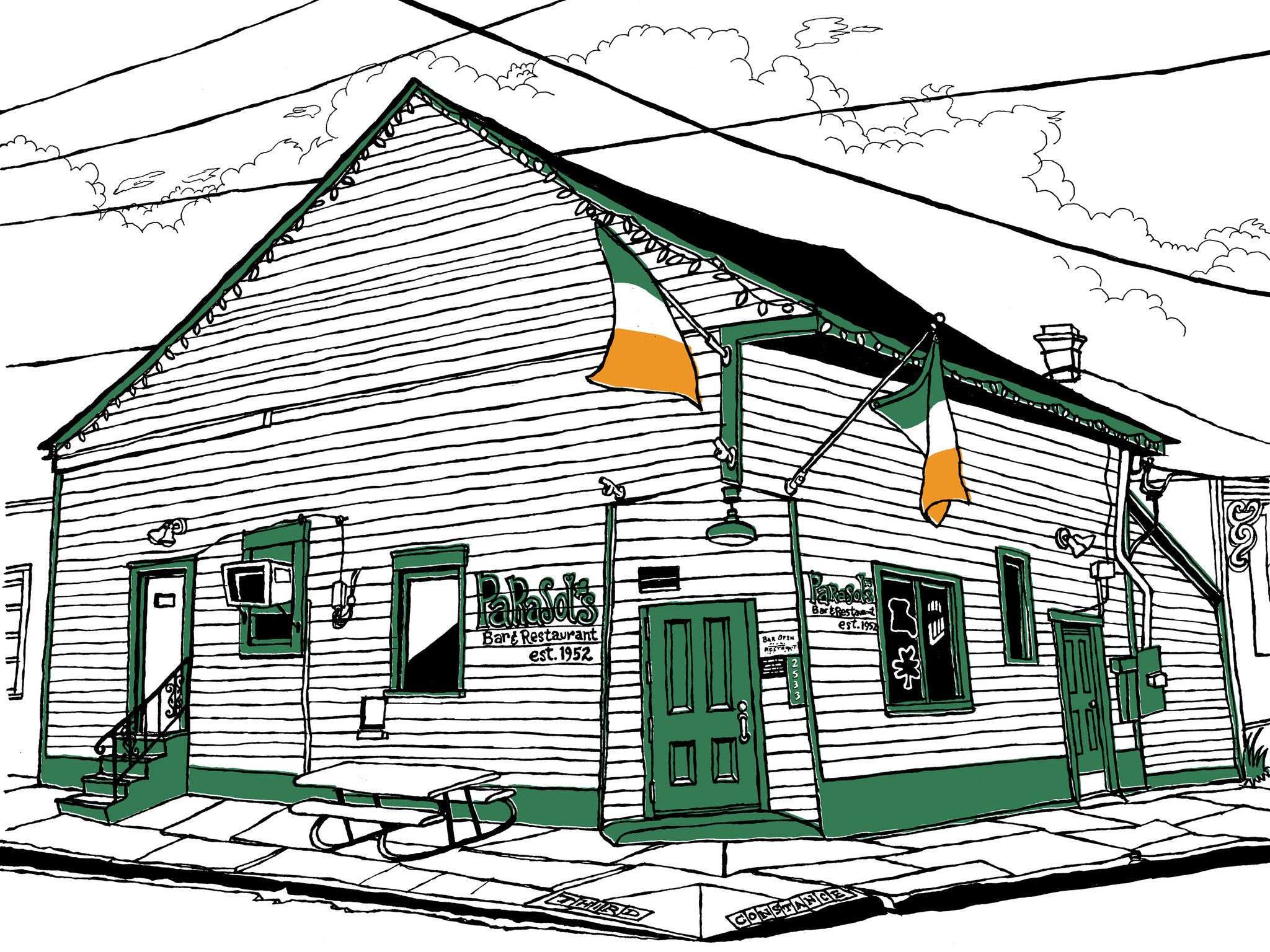 One of the Great Good Places of New Orleans, Parasol's makes one of the best po-boy sandwiches in town and is an excellent dive. A lunch hour (and more, maybe) passes beautifully at their bar, smoke be damned. That's my opinion and I'm stickin' with it.
Designed by artist John Tebeau, this beautiful giclée is printed on 16" by 20" heavyweight archival, acid-free paper, each one signed and numbered as part of a limited edition of 100. Perfect size for a standard frame.
Prints will ship in the US free of charge.