Parasol's Bar of New Orleans, original art in pen and ink
$500.00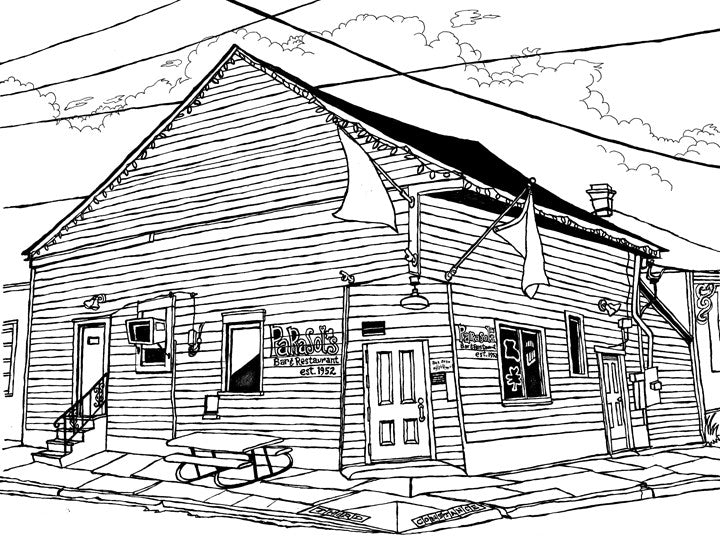 One of the Great Good Places of New Orleans, Parasol's makes one of the best po-boy sandwiches in town and is an excellent dive. And I mean that in the best way. A lunch hour (preferably more) passes beautifully at this fantastically local corner bar, from Abita to Zapp's. That's my opinion and I'm stickin' with it.
This is an original drawing of Parasol's in pen and ink on art paper. 
Size: 8.5" by 11".
Ships free in the US in a sturdy flat mailer.