Buffa's Lounge of New Orleans, original New Orleans art in pen and ink
$500.00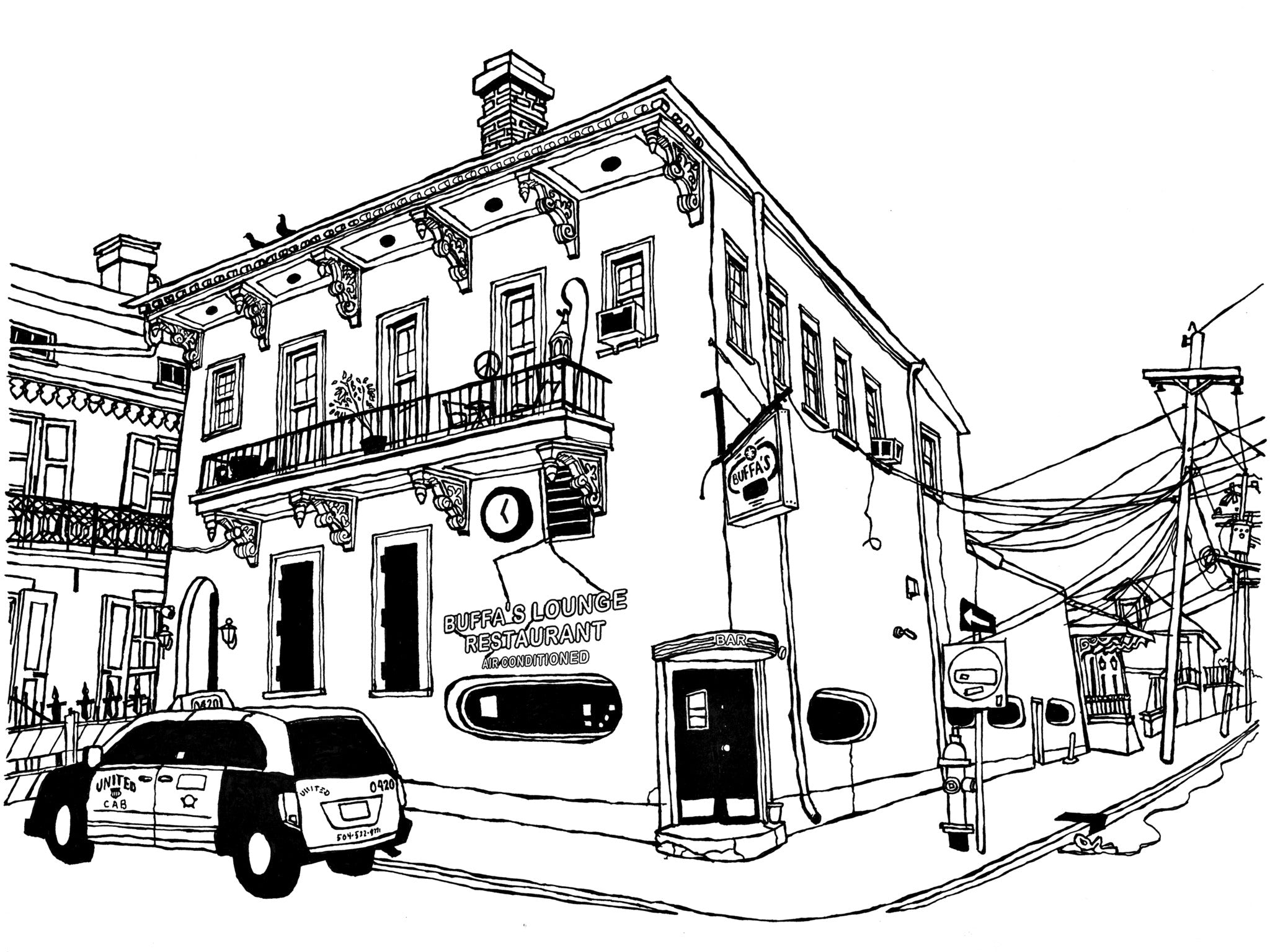 Buffa's Lounge of New Orleans sits at the corner of Esplanade (which divides the French Quarter from the Faubourg Marigny) and Burgundy, with the accent on the gun. There's a nice divey bar in front and a big dining room (with a little bar) in back.
This is an original drawing of Buffa's in pen and ink on art paper. 
Size: 14" by 11".
Ships free in the US in a sturdy flat mailer.