The Original Krazy Jim's Blimpy Burger of Ann Arbor Michigan: Original Art (pen and ink on paper)
$600.00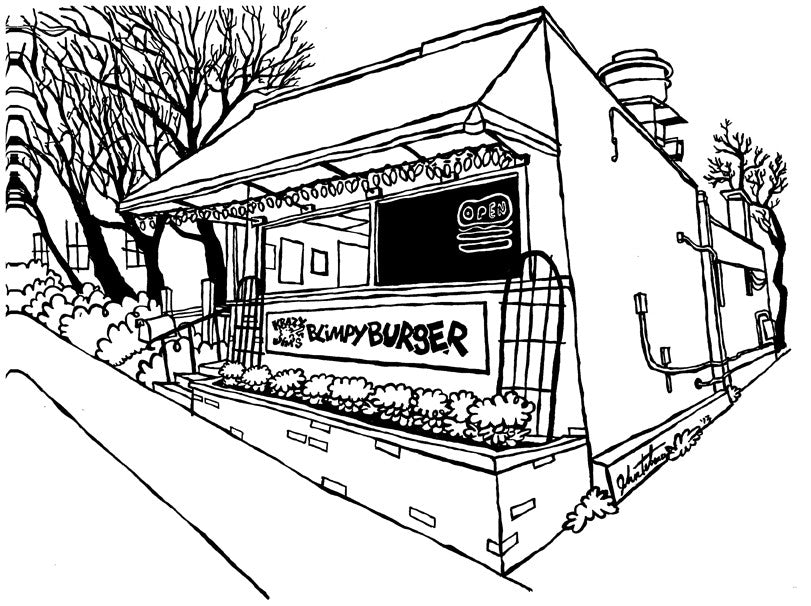 An original, one of a kind drawing of Krazy Jim's Blimpy Burger of Ann Arbor (the old location!).
Size is 7.5" by 10", drawn in pen and black India ink. 
How many quads with grilled onions and salami on an onion roll with provolone have we scarfed down by now? Too many? No. Maybe not enough. Cheaper than food and one of the best things about Ann Arbor, ever. There. I said it. Blimpy Burger, I love ya!
Will ship for free via first class US Mail, in a flat, sturdy package.