Dominick's of Ann Arbor Art Print. Signed, limited edition.
$150.00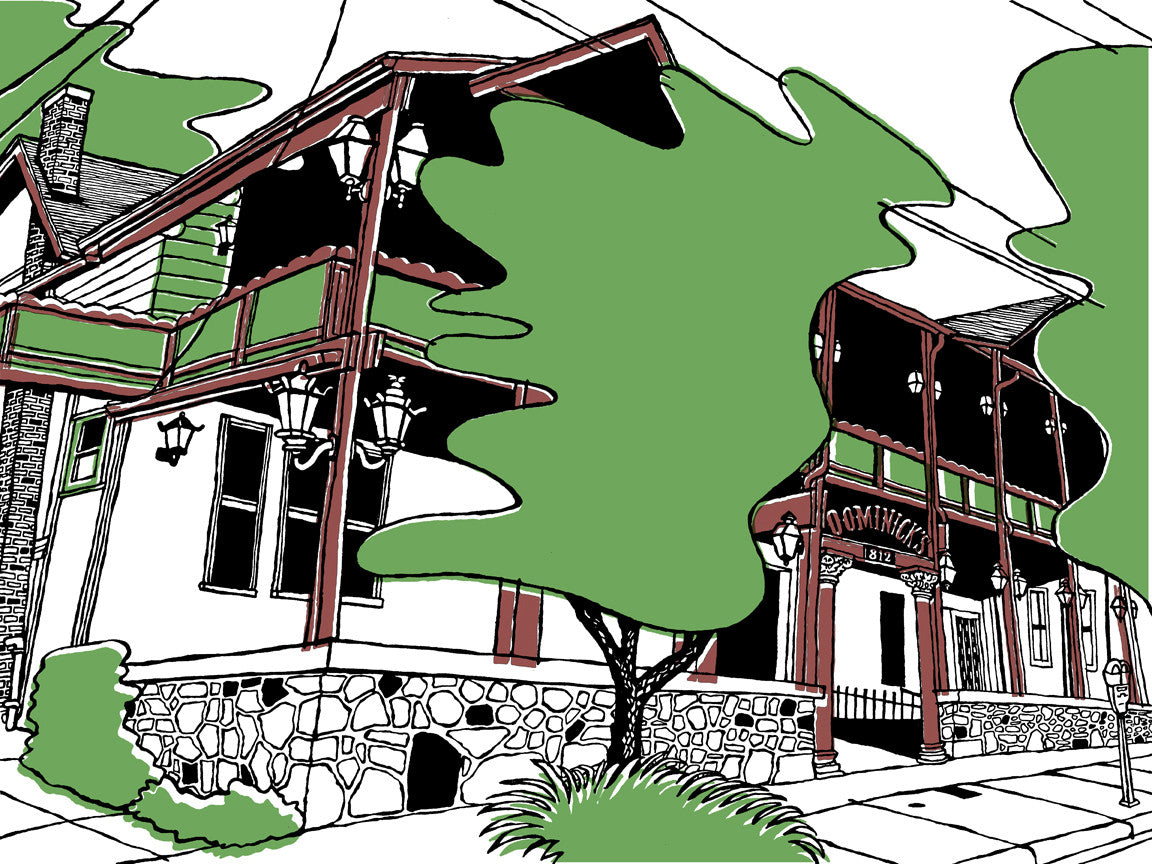 Buy a print of an Ann Arbor and University of Michigan favorite: Dominick's, one of the great good places of A2.
This is a 16" by 20" giclée print on heavy archival art paper, signed and numbered by artist and U of M grad John Tebeau.
Ships free in the US, in a sturdy flat mailer.